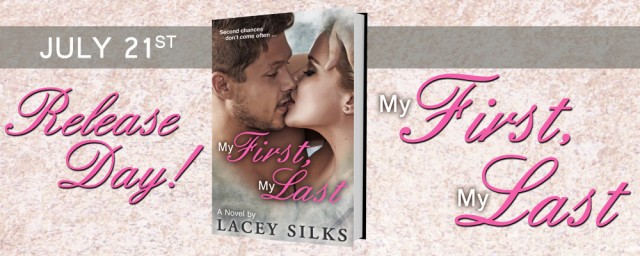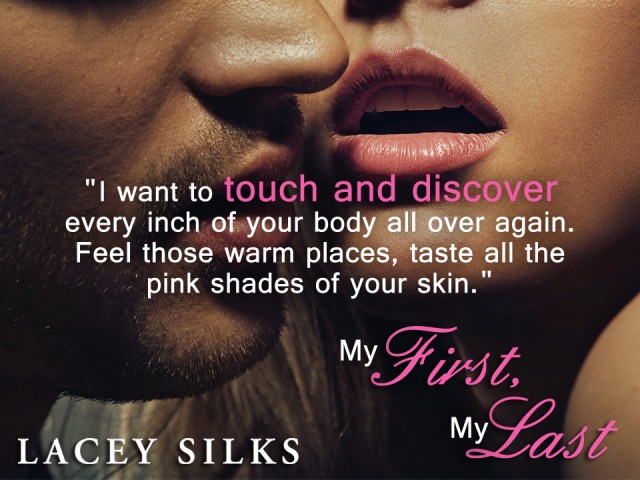 Fate has kept them apart for twenty years. Their roads hadn't crossed and the stars didn't align until now...
Matured, more experienced, pierced, tattooed and hot as hell, Adrian steps back into Mia's life to reclaim his first love. And the moment she sees him she can't even remember her own name.
Adrian Reed had always remained in Mia's heart. After all, he was her first boyfriend and the man she'd lost her virginity to, but that was twenty years ago. His sudden appearance at a bar, on a girls night out, has Mia acting like the fifteen year old girl she was when they parted.
But life now is not as simple as it was twenty years ago. With two kids, a hopeful ex-husband and new insecurities, Mia finds opening up to a new relationship more challenging.
Will she give her first love another chance, or will she push him away, this time for good?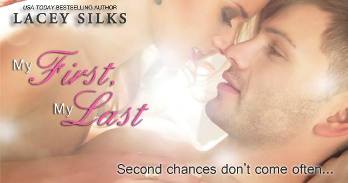 Excerpt
I ignored Adrian's chummy sense of humor and swam toward the waterfall. There, the shallower bottom allowed me to stand, and I adjusted my nearly nonexistent attire. Within seconds Adrian's arms were around me, reaching down from behind for my hands. Our fingers interlaced and I lifted my head up and tilted it back, meeting his larger lips. His mouth covered mine. The dominance of his strength transferred through the kiss. I twisted in his arms, turning to face him, and felt myself being lifted out of the water. I held onto his neck, wrapping my legs around his waist, pressing myself to him like a savage, but I just couldn't get enough of his divine lips. He stepped to the right and my back touched the cold rock surface. My lower lip found itself in his mouth as he bit it tenderly, and then his tongue dipped back inside me, grazing against mine, curving gently between my tender gums.
My hands played with his wet hair as his fingers dug into my ass, molding my behind as he held me. Underneath my ass, his arousal was hard and I fought the urge to jump off him and feel his length grow in my hands. God, how I wanted him! I wasn't sure how long we remained like this—like two reckless teenagers without a care in the world, savoring each second of our deep kiss, twining our limbs, completely enveloped in each other. There was something so enticing about kissing the first man who'd stolen my heart. The first one who had kissed me, touched me, and made love to me: the one whom I'd bared my body to for the first time. The man who'd first seen me naked and christened my skin with his hands and lips like it was created only for him.
My sex dripped with desire for him. When my feet finally touched the ground, his free hand slid up my hip and rib cage, grasping my breast. I sucked in his breath, needing him to rip that bathing suit off me. A deep yearning surged through my veins. Adrian's hard cock poked through his shorts into my belly. I stepped up on my toes, careful not to slip so that I could grind myself against him. Frenzy built inside me with each twist of my hips. I was no longer a responsible mother, but a woman whose needs had been denied for far too long. I wanted to feel all the exquisite things he could do with my body as a man.
"Let's get more comfortable, T." He pulled away, his suggestion thick with lust.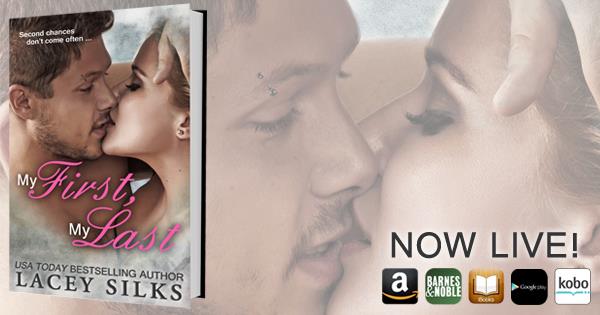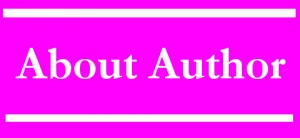 Author of Erotic Romance, Lacey Silks writes her stories from life experiences, dreams and fantasies. She likes a pinkish shade on a woman's cheeks, men with large feet and sexy lingerie, especially when it's torn off the body. Her favorite piece of clothing is a birthday suit.
When she's not thinking about writing steamy stories, which is a rare occasion, Lacey enjoys camping and skiing with her family (not at the same time of course). She's a happily married wife blessed with two kids who adore going to the library. She's an early bird by nature, but loves the nightly adventures with her hubby which provide good content for her books.
Sign up for Lacey's
newsletter
to receive an email when the novel is released!
To celebrate the release of My First, My Last, join me at the
Facebook Party
on July 21st from 6:00 pm to 10:00 pm (EST). We'll have games, trivia and loads of fun – with awesome prizes by NYT and USA Today Bestselling Authors!
.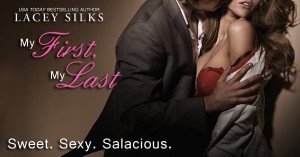 .